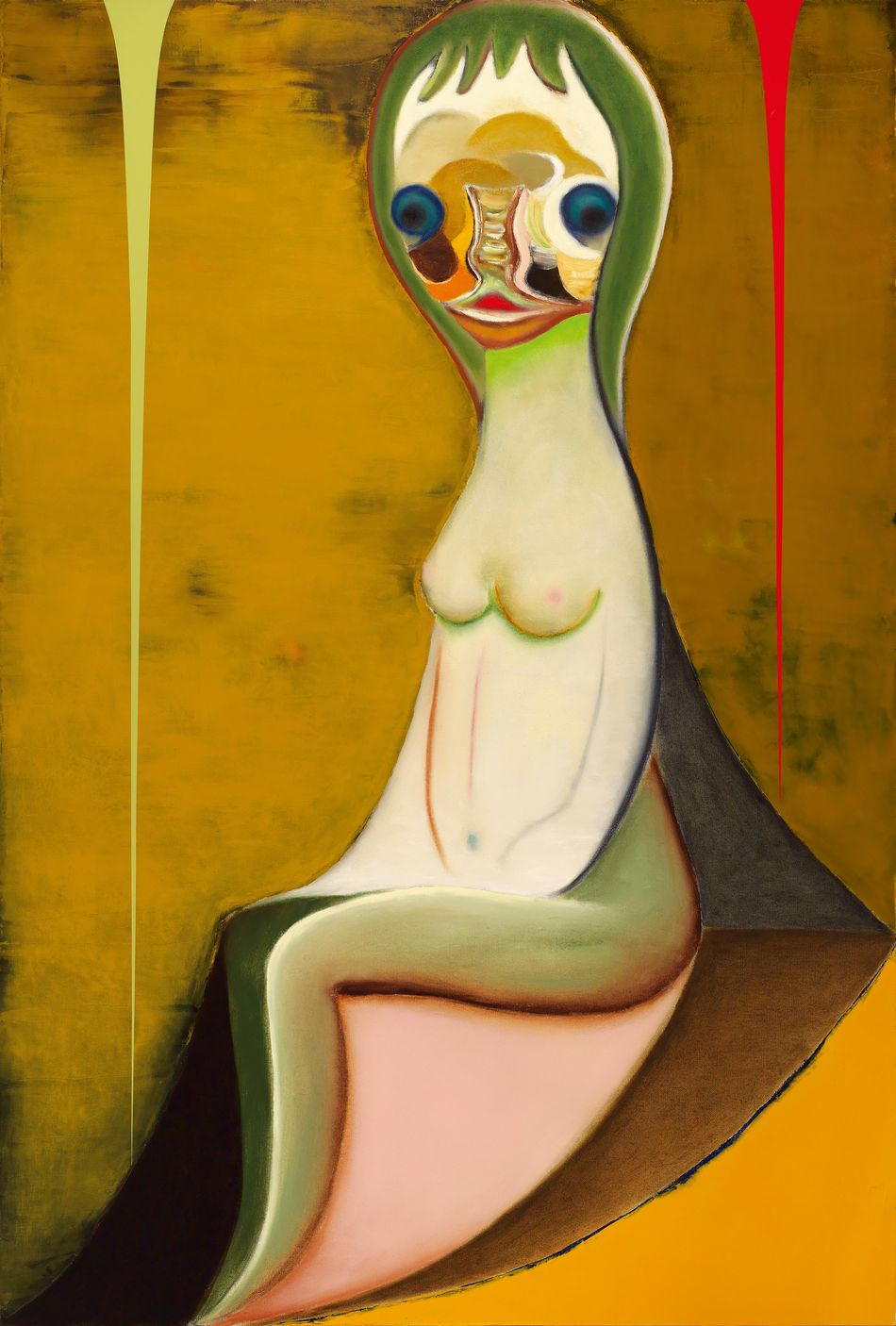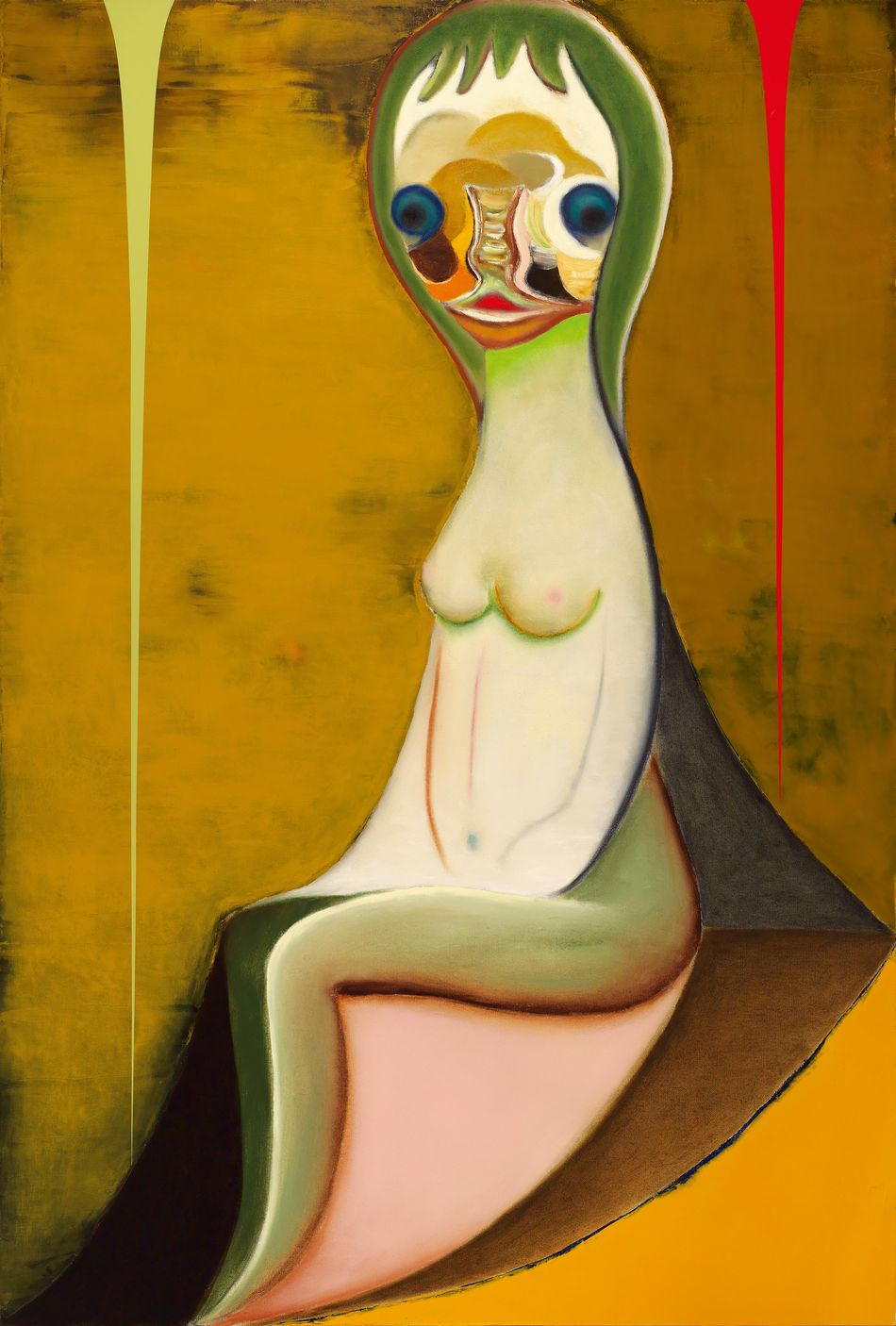 Estimate
TWD 10,000,000-18,000,000
HKD 2,717,000-4,891,000
USD 347,800-626,100
CNY 2,227,000-4,009,000
Sold Price
TWD 16,800,000
HKD 4,491,979
USD 571,818
CNY 3,818,182
---
Signature
Signed on the reverse KATO in English Izumi in Japanese Kanji inscribed Oil on Canvas 194 x 130.3 cm and dated 2016

PROVENANCE
Perrotin Gallery Private collection,Asia
+ OVERVIEW
The nature and myth of Kato Izumi "My life is a constant adventure"



Born in Shimane Prefecture, Japan in 1969, the artwork of Kato Izumi uncovered the life and death in philosophy, the mass universe and the incarnation of life. After graduating from the Department of Oil Painting, Musashino Art University in 1992, he did not immediately throw himself into the art world, instead he worked in the construction industry for 6 or 7 years until he was 30 years old. He then decided to leave the construction site and wholeheartedly devoted to creation. His creations are always named Untitled, yet most of them are human-like creatures. The imagery of his works is slightly mysterious, resembling the spirits resided in mountains and forests, with the spirit of Japanese Shintoism that all living things are divinities. His work contains a distinct original cultural image, the creatures are full of vitality as though depicted in myths and legends. From his creation, one can see his yearning for ancient nature, and also his imaginative and adventurous exploration spirit.





"Paintings should be like children freely swiping their brushes" Kato Izumi once described. He likes antiquities, also likes to visit museums, especially the statues of the Jomon period in Japan,"Untitled" made in 2016 featuring a female figure creature, which make his works unique, sometimes hermaphrodite, long limbs and creepy posture, feel like the primitive force of plants growing out of the ground but with the vitality of animals.





Modern & Contemporary Art
Ravenel Spring Auction 2022 Taipei
Sunday, June 5, 2022, 2:00pm