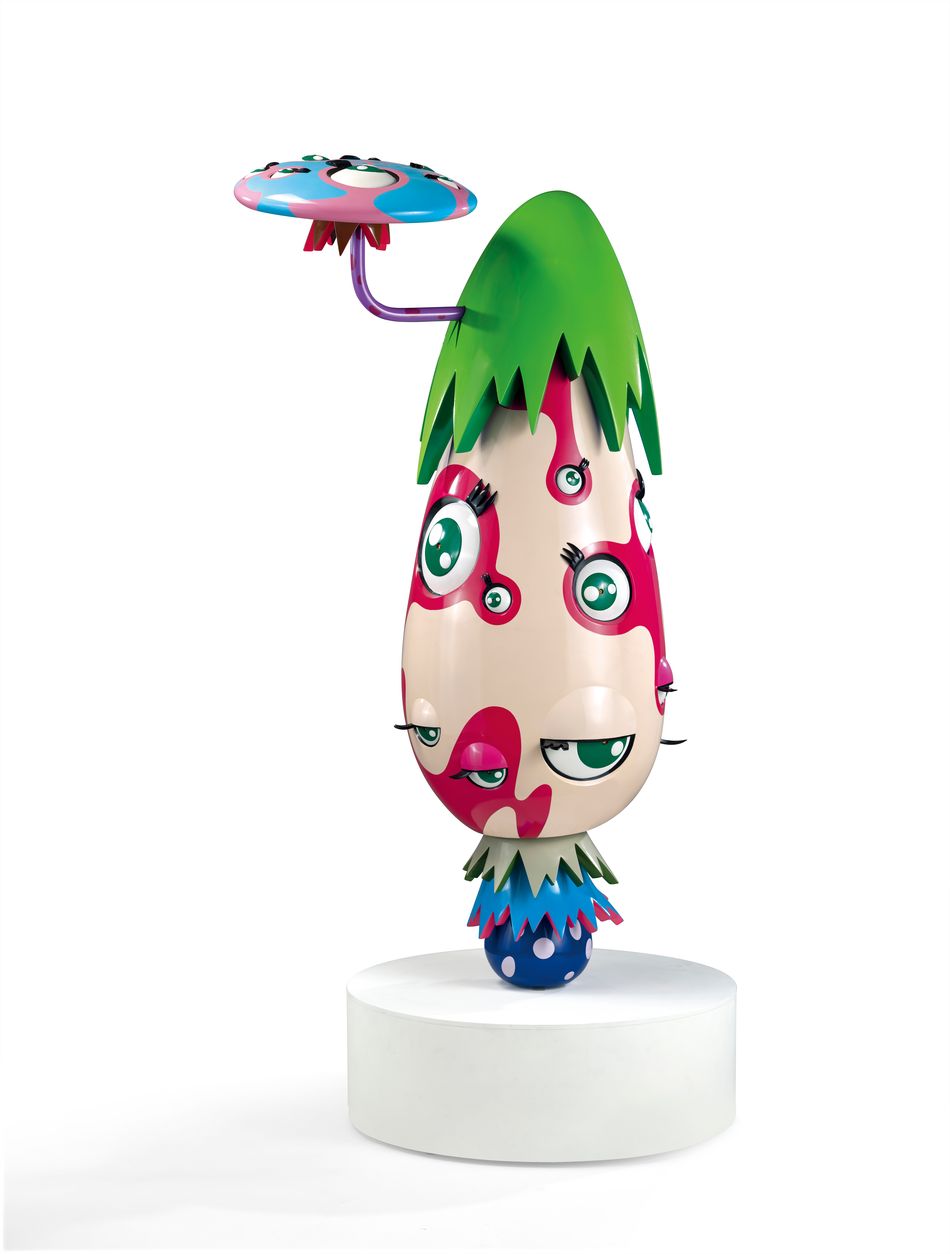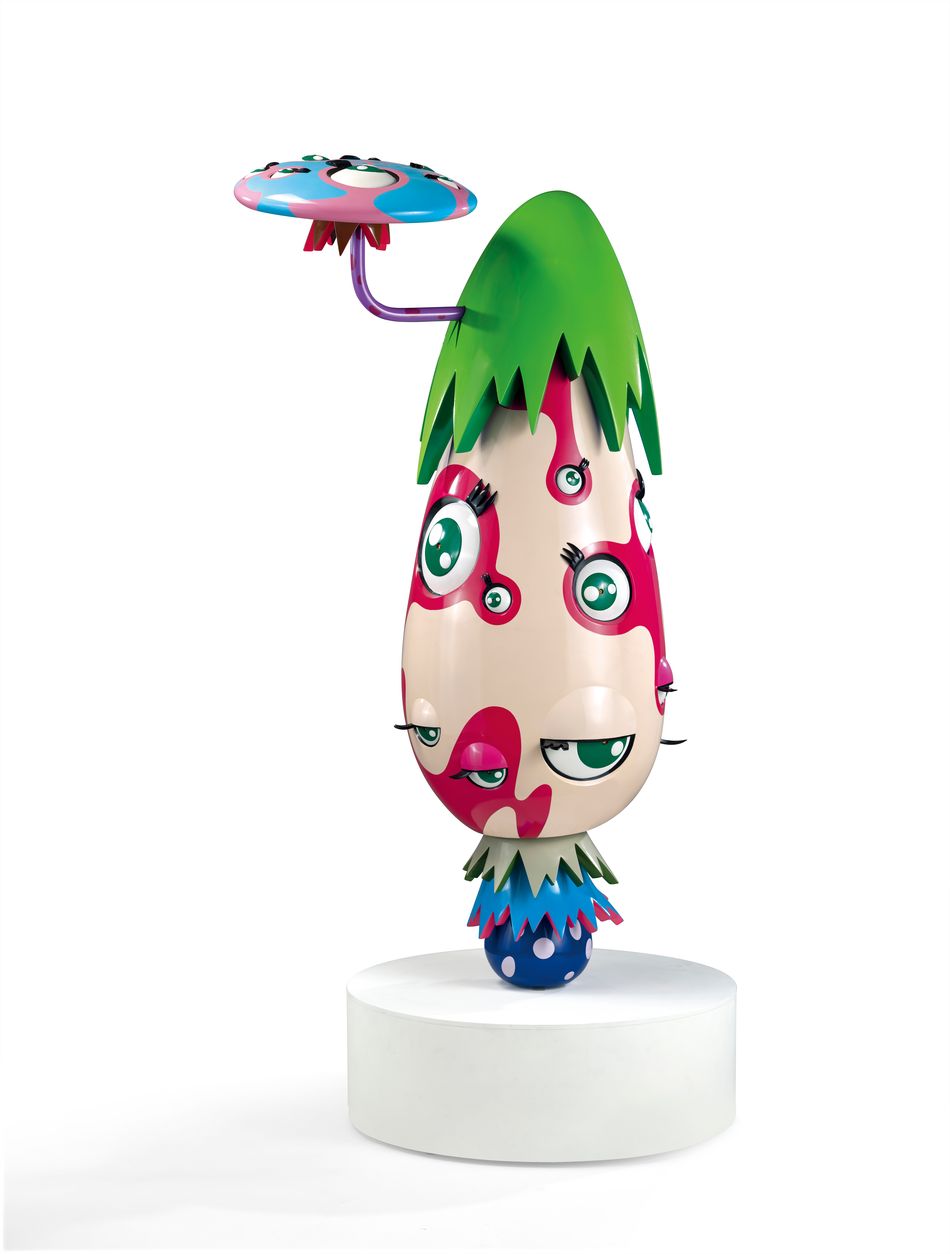 Estimate
TWD 20,000,000-38,000,000
HKD 5,435,000-10,326,000
USD 695,700-1,321,700
CNY 4,454,000-8,463,000
Sold Price
TWD 22,800,000
HKD 6,096,257
USD 776,038
CNY 5,181,818
---
Signature


PROVENANCE
Private collection,Asia

EXHIBITED
Takashi Murakami: Kaikai Kiki, Fondation Cartier pour l'Art Contemporain, Paris & Serpentine Gallery, London, June 2002 - January 2003

ILLUSTRATED
Takashi Murakami:The complete BT Archives 1992-2012, Bijutsu Shuppan-sha CO., LTD., Tokyo, 2012, color illustrated, p. 313
+ OVERVIEW
Can "anime" become art? The most influential Japanese Neo-Pop artist of the 20th century, Takashi Murakami, has successfully revealed the subculture of Japanese otaku, elevating anime and game characters indulged by the otaku onto an artistic level and directly pointing toward the unbearably vulgar social phenomena in Japanese popular culture.



The "superflat" art style created by Murakami combines elements and images derived from Japaneseanime. Themes in his works originate from the lifestyle, commercialism and sexual fantasy of "the otaku,"bringing about many representative figures that have swept the world, such as teenage beauties, smiling flowers, and mushroom dolls. With bright and bold colors as well as adorable styles, his works are filled with a sense of "naivety," which perfectly matches the gorgeous and enchanting otaku aesthetics in postmodern pop culture.



"Peaked Cao" combines Murakami's two representative elements: "mushrooms" and "eyes." While images of mushrooms in rainbow colors look appealing, they symbolize the mushroom clouds that indicate war, frustration and death, from when Japan was devastated by the atomic bombs dropped by the U.S. A variety of mushrooms are often covered with long-lashes, big eyes or even countless eyes. Such a style was inspired by the manga artist Murakami has adored since childhood, Shigeru Mizuki. The Eyeball Father in Mizuki's GeGeGe no Kitarō is Murakami's favorite cartoon character.




Modern & Contemporary Art
Ravenel Spring Auction 2022 Taipei
Sunday, June 5, 2022, 2:00pm