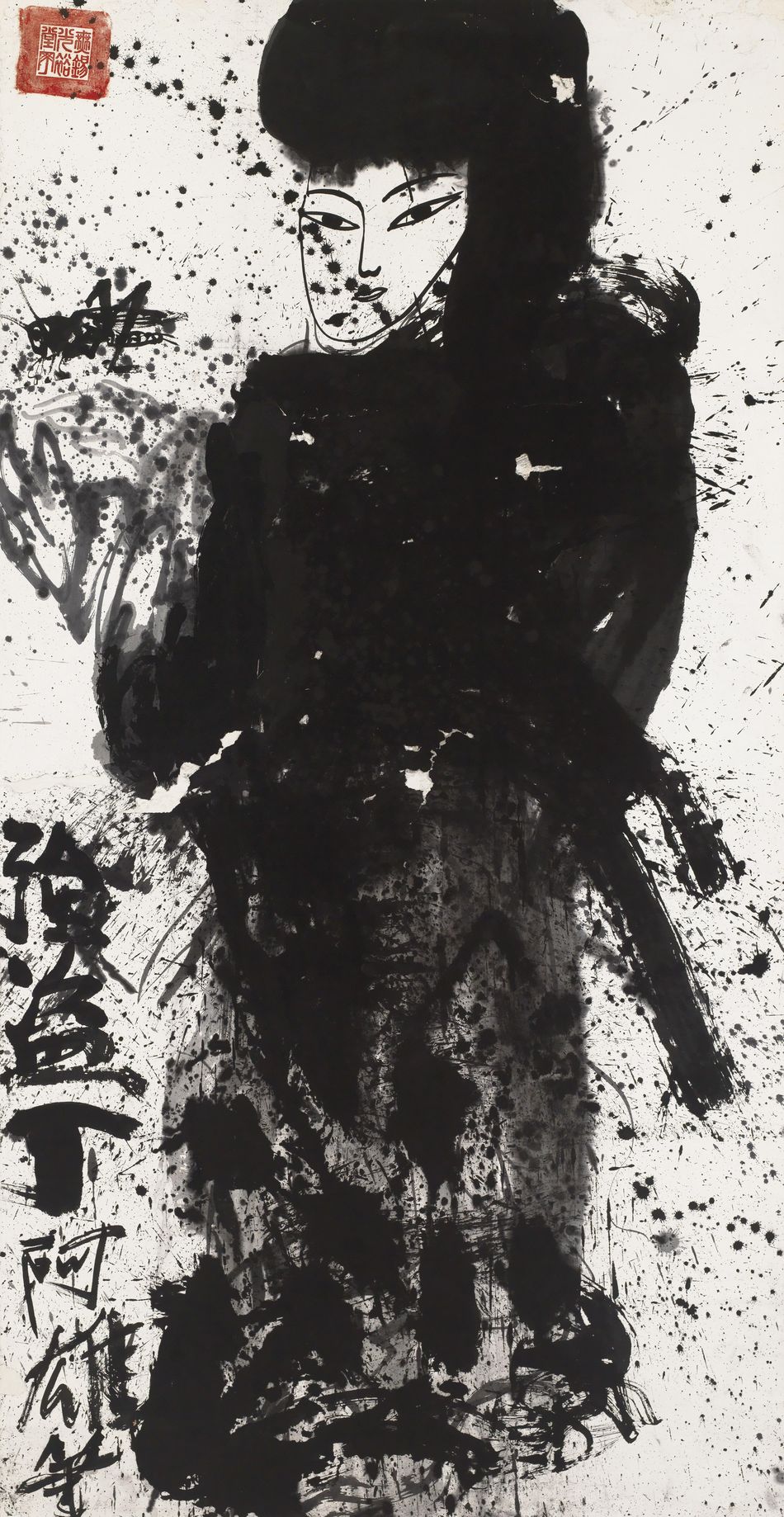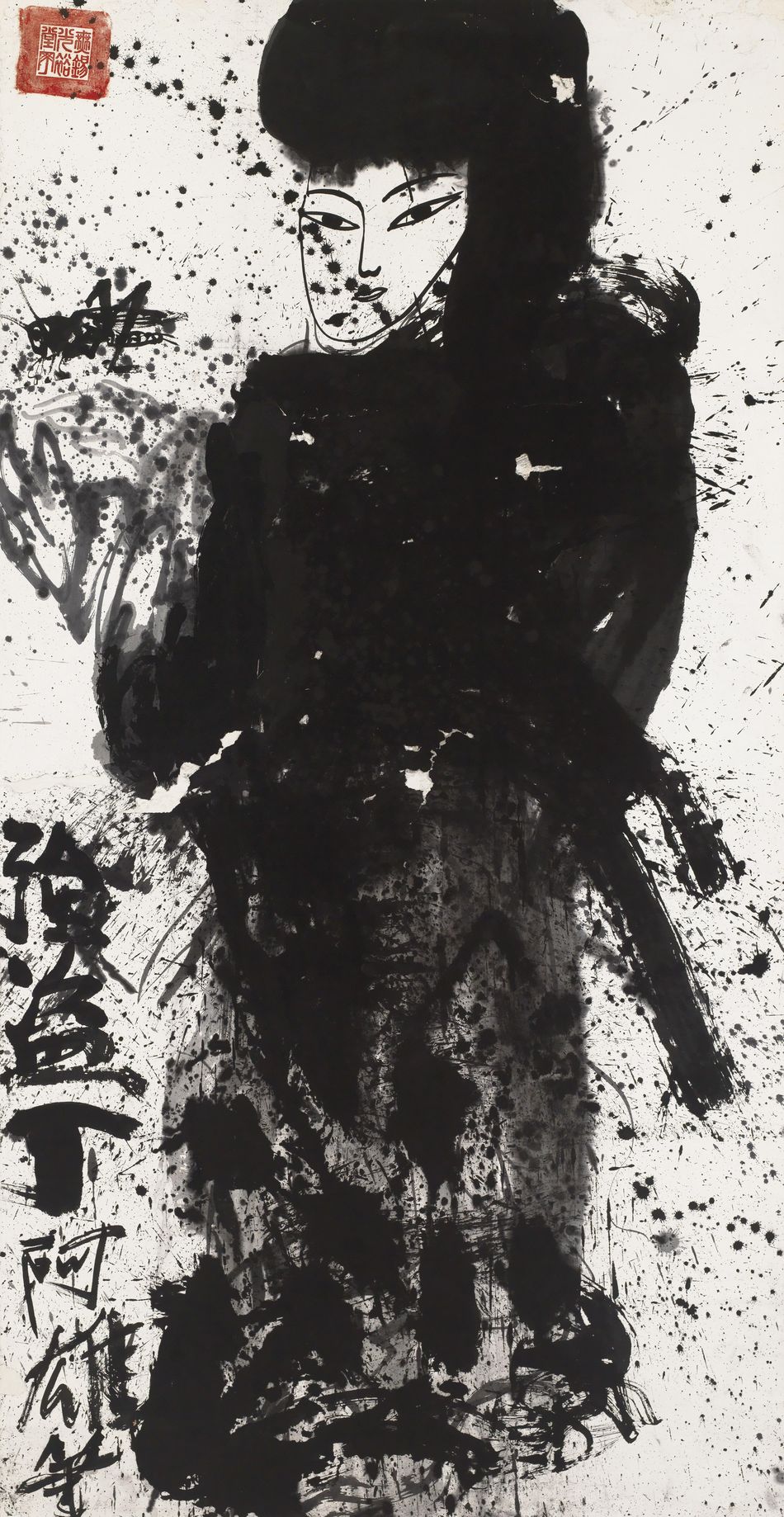 Estimate
TWD 160,000-260,000
HKD 43,000-71,000
USD 5,600-9,000
CNY 36,000-58,000
Sold Price
TWD 528,000
HKD 141,176
USD 17,971
CNY 120,000
---
Signature
Signed TING Ah-xiong in Chinese
With one seal of the artist

PROVENANCE
Acquired directly from the artist
+ OVERVIEW
With an origin traced to Han rubbings, Walasse Ting's creativity is largely based on figurative depiction and

gradations of ink. Figurative paintings such as actors of Peking opera and ladies derived from the application of

lines and curves. This shows references to classical ladies paintings and the carefree character and bold style of painting of scholars throughout history. This matches with the style of Walasse Ting. This intriguing work was made in Ting's early days in Paris. He was astounded by the use of lines in Matisse's work, which he applied later to the lady in this work. She is an actress of an opera in the style of Matisse. Facial features were carefully sketched with a pointy face, delicate brows and nose, lifted eyes and slightly opened lips. Femininity shines through the monochrome composition. In the 1970s, Walasse Ting used a central brush in his works. Dots and lines, with intricate changes in gradation, show the artist's power and movement of the wrists as he navigated the swift cursive strokes along the feminine body. Splashes of ink concludes the work by adding frivolity to the panel. This is a typical way of application borrowed from Abstract expressionism. The connotation of a lady holding a locust refers to the continuity of life. Locust carries a sexual context as it plays around flowers and leaves getting nutrients from women and flowers. The signature of "Raider Ah Xiong" adds to the humour of the painting. Signed 1974 at the back of the painting addressing Lam Kwong and Chao Ming-hsin marks the couple's marriage, Ting's frivolous character and the unbreakable bond of friendship with Lam Kwong.
Refined Brushwork: Ink Paintings and Works of Art
Ravenel Spring Auction 2022 Taipei
Saturday, June 4, 2022, 1:00pm