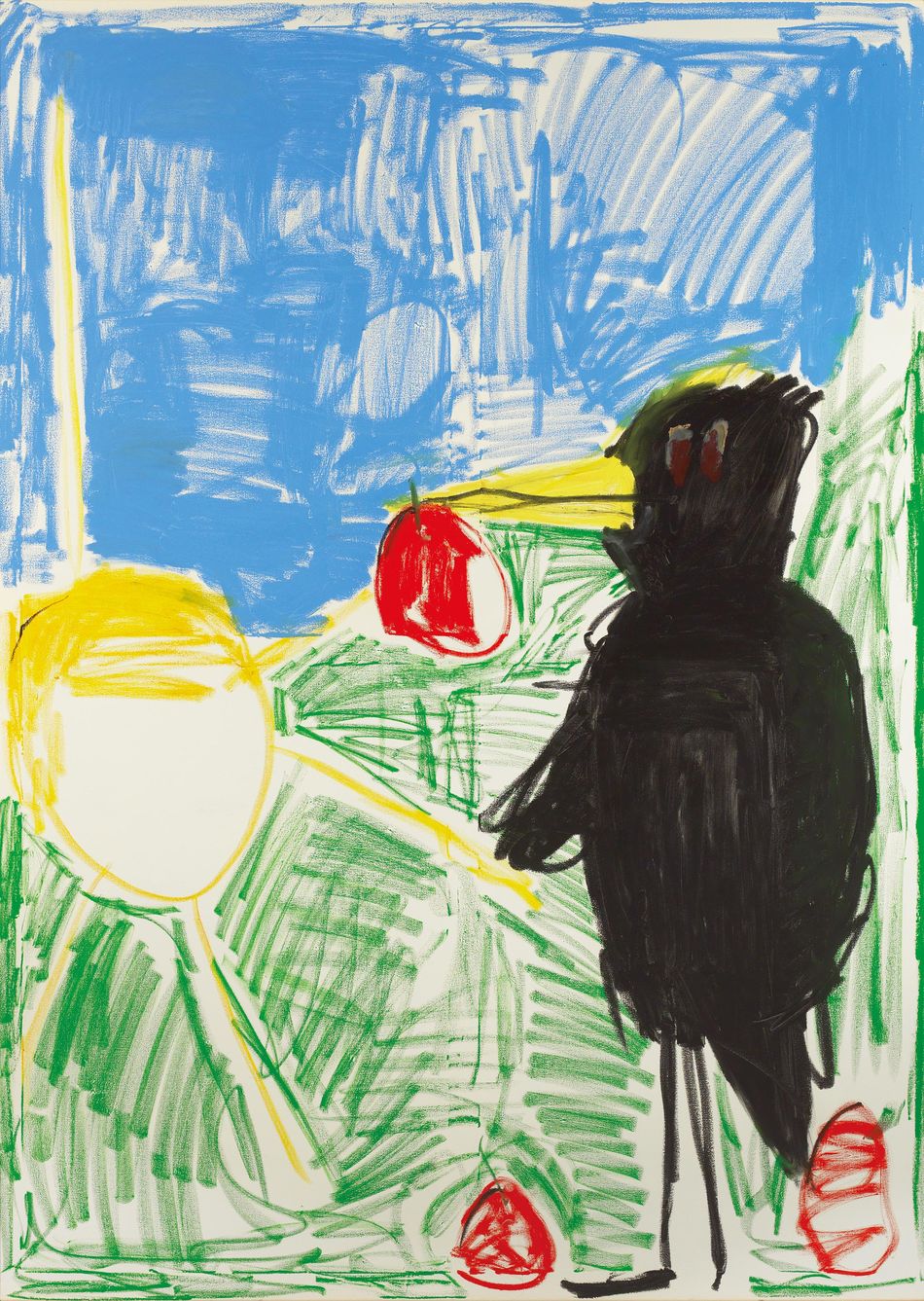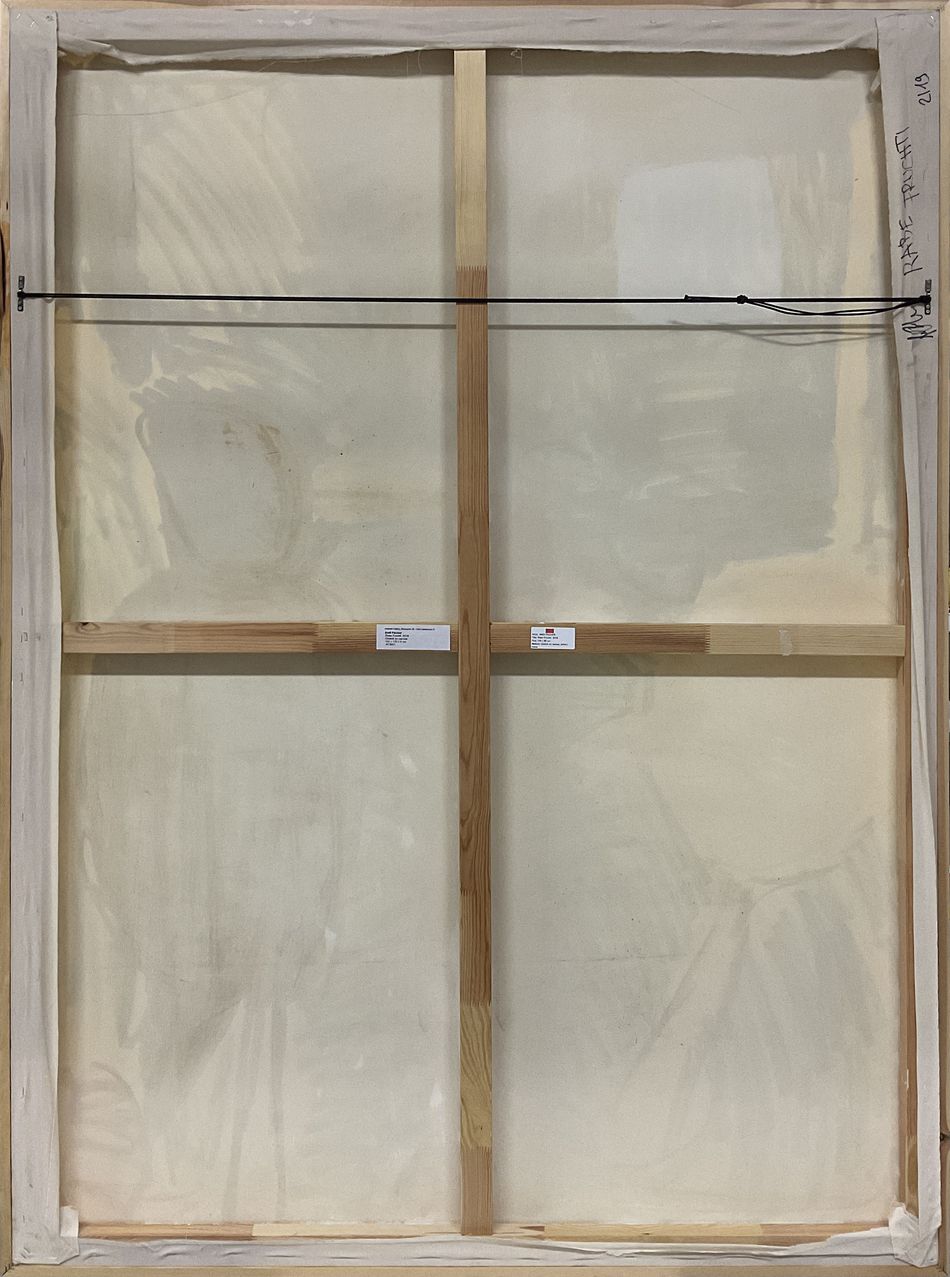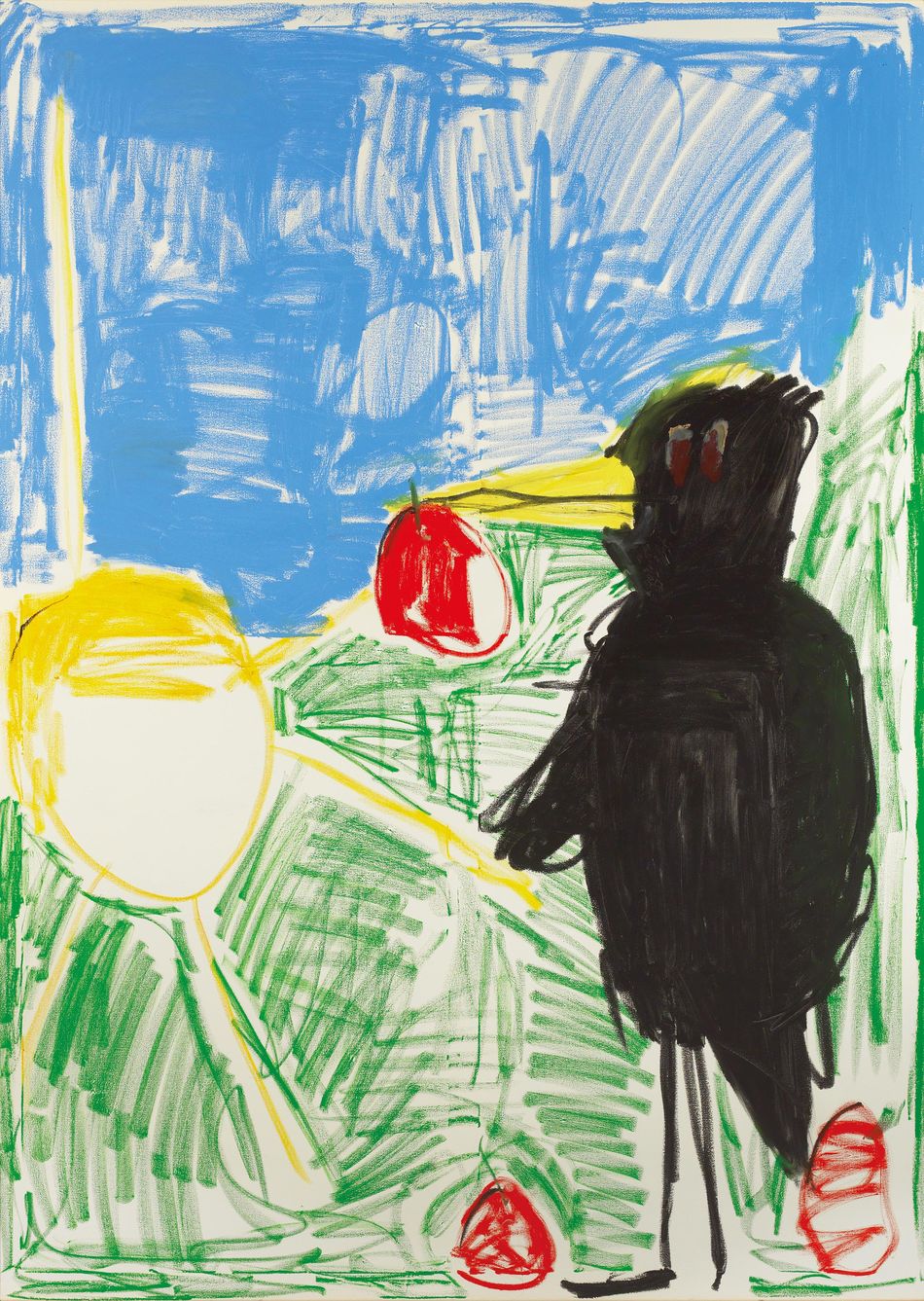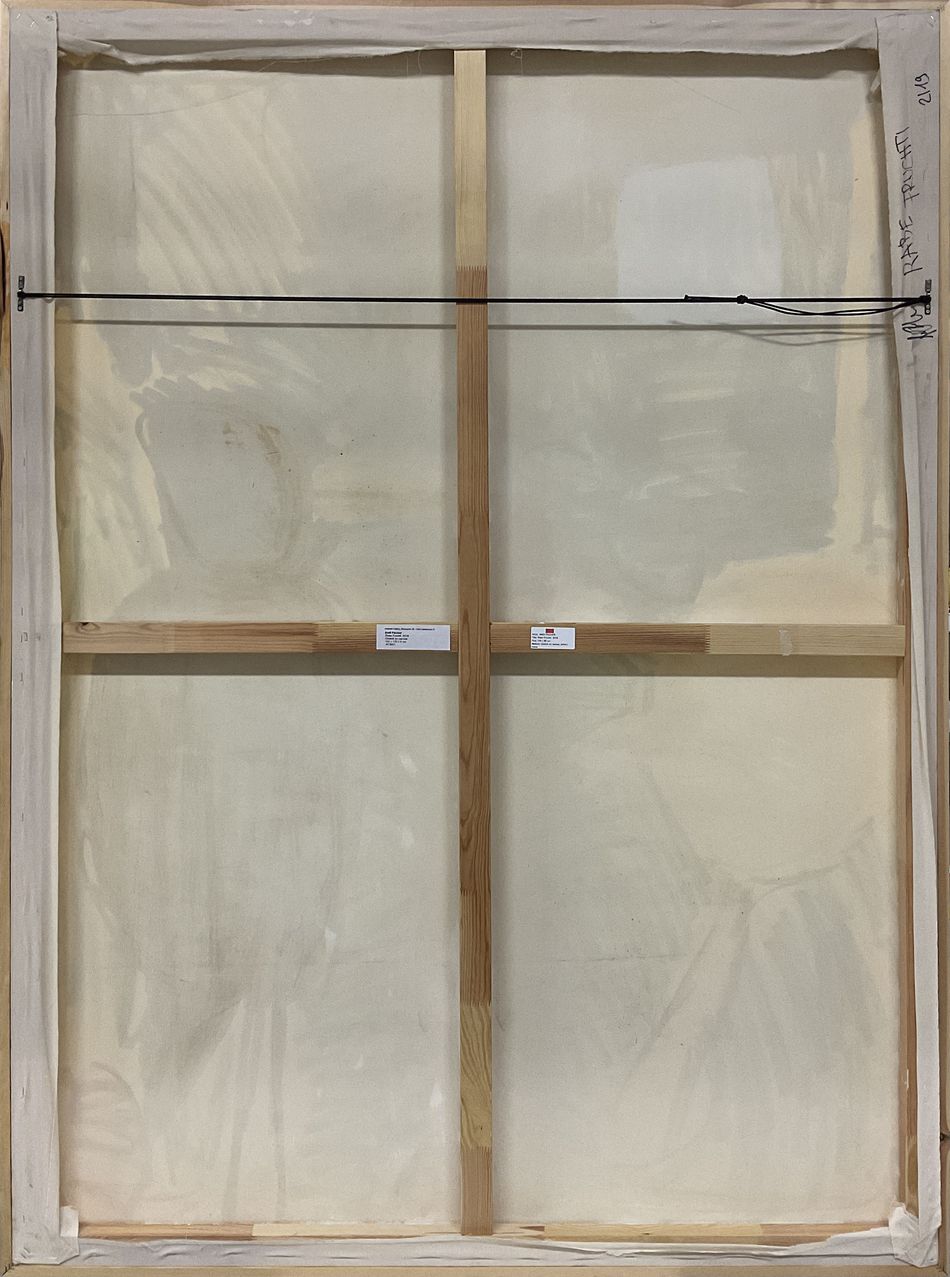 Estimate
TWD 1,400,000-2,200,000
HKD 380,000-598,000
USD 48,700-76,500
CNY 312,000-490,000
---
Signature
Signed overlap Fischer, titled Rabe Fruchti and dated 2019

PROVENANCE
Avlskarl Gallery, Copenhagen
Sho+1 Gallery, Tokyo
+ OVERVIEW
TREMBLING YOUR DOODLE THINGS - ANDI FISCHER

If you're lucky, you might make a living from art. But that doesn't mean that it's work. It's just luck. - For Andi Fischer: Things to Remember, Revised and Expanded List. By Jens Soneryd, Bernshammar, Sweden, April 2021

The context of art history has undergone various ideological evolution and transformation. In the freedom and openness of 21st century society, the pursuit to transcend history led to a consensus among digital artists to establish innovative formats and content through various styles. Generation Y artists such as Andi Fischer, a German contemporary artist born in 1987, have been invited to exhibit in various major art exhibitions in recent years due to his fresh creative perspectives, which are filled with childlike expressions. In addition, his works also interweave cross-cultural characteristics that integrate elements of classical art, which are innovative and memorable among numerous competing contemporary art forms.

Both Fischer and Renaissance master Dürer come from historic Nuremberg, Germany, also known as the toy capital of Europe. Students from the diversity of the German educational system are encouraged to explore their talents. Therefore, in addition to interests in painting, handicraft and creativity, Fischer also received vocational training in auto mechanics. He once joked that the commonality of artists and auto mechanics is that they all get their hands dirty. In 2018, Fischer graduated from the Universität der Künste Berlin and received the Toy Berlin Masters Award sponsored by Monique and Max Burger, who are among the top 50 famed art collectors of Asia. The award helped to launch his artistic profession, with solo exhibitions held at various galleries including Sies + Höke in Düsseldorf, APlus in Berlin, and Avlskarl in Copenhagen. Fischer's artworks were also featured at various international art expos held in Basel, Switzerland, Frieze Art Fair in London, England, and Art Cologne in Germany.

Fischer once said during an interview: "I love how rigorous children are in their drawings!" With this inspiration, he imitates the doodling art of children. Playing with the characteristics of oils tick on pristine white canvas, Fischer presents textures like crayons. Full of intuitive power, Fischer abandons traditional techniques and disregards genres or styles to create art with a humanism similarly practiced by Jean Dubuffet or the CoBrA art movement. Fischer simplifies the shapes and outlines of objects, leaving figures with only two ellipses for the head and the torso, like a peanut, accompanying with straight limbs thin as firewood. Blue sky, green land, yellow sun – each color is imbued with different meanings. A snow-white depiction of a frozen world is shaped by white lines of various shades. Well-known fable literature and fairy tales enrich the storytelling aspect of the paintings by the artist. The unique contemporary aesthetics presented by Fischer is capable of eliminating the tyranny and cruelty of a hunter hunted by lions in the prairie, or the violent depiction of a giant eagle eating Prometheus' immortal liver, connecting with centuries-old historic impressions embedded deeply in people's minds.

Fischer's recent works extend his abstract landscape series, with trembling and interweaving lines that fill the space of the white plane, and the proper perspectives of objects distant and near seem to form automatically in the mind. The new playfulness of the landscape that is impossible to decipher at a glance drives the curiosity of viewers. In addition to 2D paintings, Fischer also enjoys handicraft, and recently began using color blocks to create semi-three-dimensional installation works. The simplicity of his handiworks are uniquely "Fischer", and remind people of the mosaic effect of 8-bit video games, generating a great power of imagination in a tiny box. The steady growth of private collectors since 2018 including the ARNDT Collection of Australia and Joris Beernaert of Belgian, and his flourishing gallery exhibitions in Germany, Switzerland, Austria, and Denmark are proof of the enchanting power of Fischer's art.


Select: Modern & Contemporary Art
Ravenel Spring Auction 2022
Saturday, June 4, 2022, 4:00pm