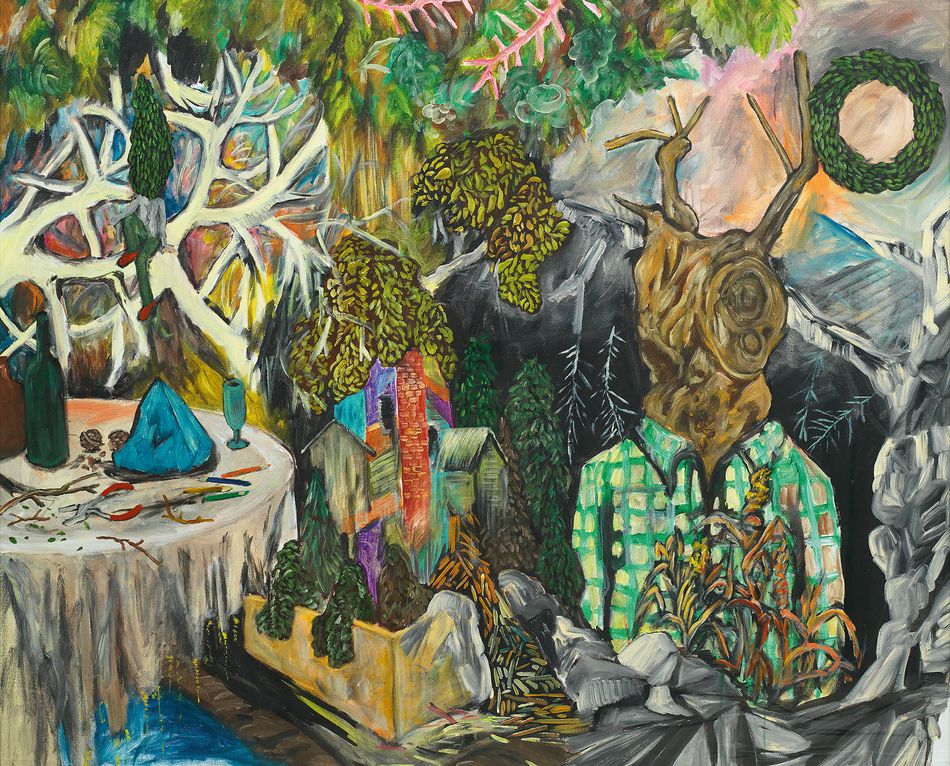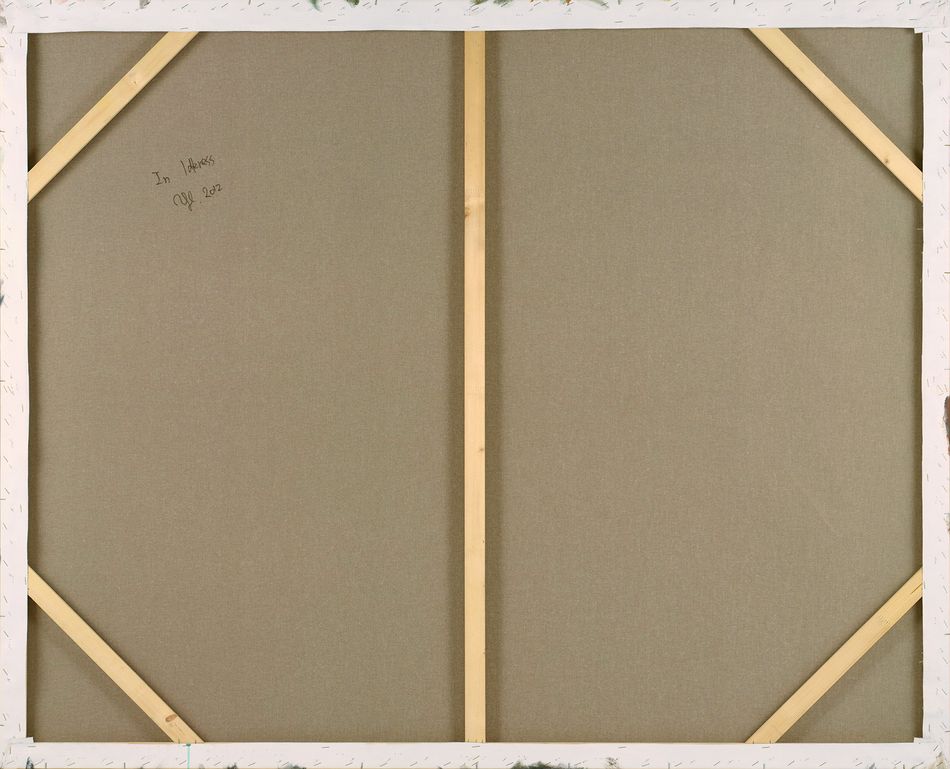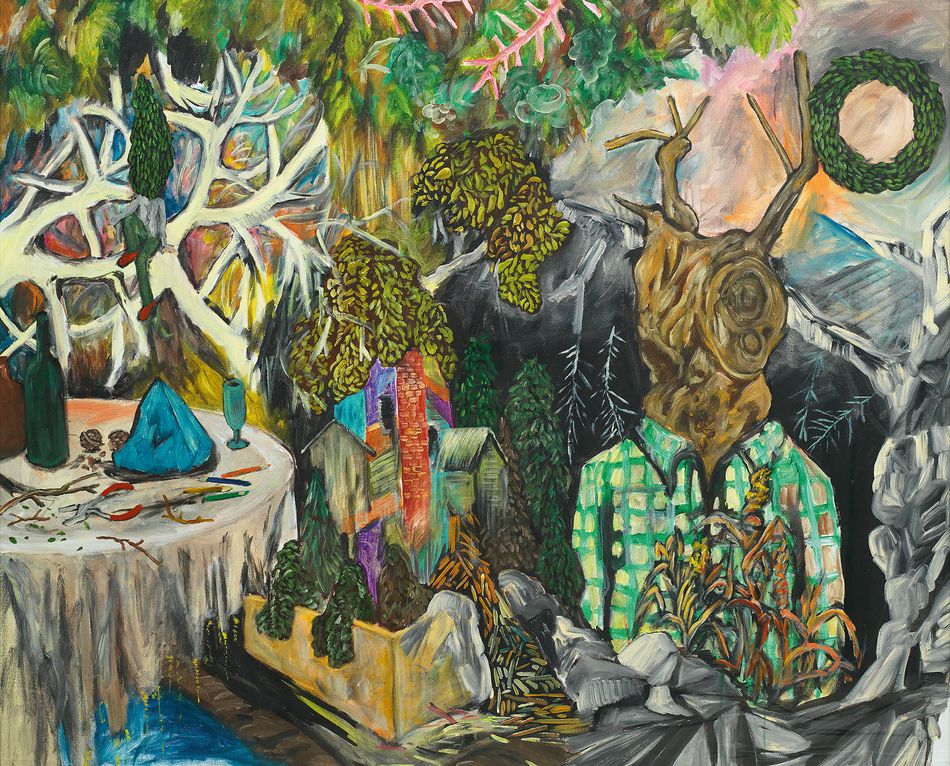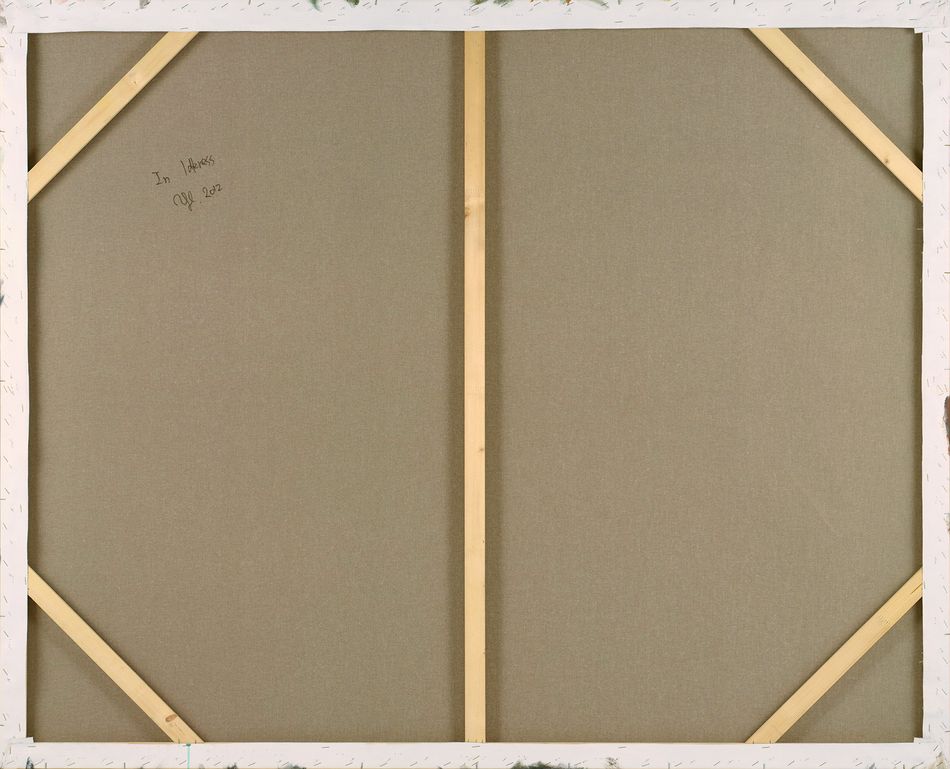 Estimate
TWD 2,000,000-3,000,000
HKD 496,000-744,000
USD 63,300-94,900
CNY 448,000-673,000
Sold Price
TWD 2,400,000
HKD 610,687
USD 78,457
CNY 551,724
---
Signature
Initialed reverse YH., titled In Idleness and dated 2012

EXHIBITED
The Green Pieces, Gallery Momo, Tokyo, September 1 - 29, 2012
This lot is accompanied with a certificate of authenticity issued by Galleri Christoffer Egelund, Copenhagen.
+ OVERVIEW
Yuichi Hirako was born in 1982 in Okayama Prefecture, Japan. In his youth, he experienced both the rise of the Japanese economy and the burst of the economic bubble. These experiences, epic cultural events that he shared collectively with other people, imprinted into his memory the feeling of powerlessness a weak individual suffers. Later on, he majored in painting at the Wimbledon College of Arts in London. After graduating in 2006, he began working and living in Tokyo, Japan.

In Japanese culture, there are holy interpretations around the rules of nature, and forests are often seen as holy places where every living thing possesses a spirit. Hirako's hometown, Okayama Prefecture, provided him with a natural environment for growth. The primitive forests around him allowed him frequent and intimate interactions with nature. He grew up in the Heisei era (1989–2019), and people of his generation were labeled the Lost Generation. At that time, the economy of Japan was weak, and Japan gradually lost its status of being a world leader. Together with frequent natural disasters and harmful social events, the entire generation was haunted by a sense of unease. Conversely to his life in Japan, when Hirako studied in the United Kingdom, he observed that people who lived in the city lacked a physical proximity to nature, yet still had the habit of seeking out natural environments for relaxation and healing. A common sight was to see city residents enjoying manmade gardens in the city and often choosing to spend the holidays in the mountains. Using his own unique methods in order to comfort himself while in London, Hirako transferred the uncertainty and anxiety he felt onto canvas and into his art.

In Hirako's work, anthropomorphic plants, or plants with human heads, live in deep forests. However, his works still portray objects such as interior decorations, automobiles, and home furnishings, which are all clearly manmade. Also, the anthropomorphic characters appear to have the same day-to-day living habits and social needs like humans do, which makes the viewer reflect on the relationship between humans and plants. The narrative images also depict the diverse symbols and meanings of forests and nature in history and religion.

In his paintings, no matter whether humans are indoors or outdoors, he often portrays humans sharing the same living space with plants. The work "Leisure" features an anthropomorphic plant, "Tree Man." The protagonist is similar to Yggdrasil, the sacred ash tree in Norse mythology that supports the world. Yggdrasil is also rumored to be the origin of the Christmas tree. "Tree Man" was painted in acrylic and shows a range of diverse colors, and each brush stroke of the painting conveys a sense of relaxation. The "Tree Man" wears a shirt, a metaphor that young city people are like the artist's generation.

"Leisure" consists of bright colors, intricate composition, and unconstrained use of lines and colors to present rich elements and details. The complex and ever-changing background composes an exquisite backdrop for the "Tree Man." In this work, Hirako employs the collage technique, directly pasting and arranging hemp ropes, old canvas, and dead branches onto the canvas. Additionally, he built the frame for this piece. The frame has exposed nail marks, imprecise connections, and sides of different lengths, in order to convey a sense of roughness and wild primitivity. This roughness and wildness, nevertheless, are tamed by Hirako's mature creation experiences. What the "Tree Man" expresses is a state under which humans and nature interact harmoniously. Thus, Hirako often depicts the "Tree Man" conducting everyday, leisure activities in his paintings. This role is indispensable but not unique.

As Hirako stated, "I only want it to become a role in the world, to become part of the world. People often ask me whether he symbolizes me. That is true, of course, but he is also a person watching from the outside." Perhaps just like everyone in this era, we are all people who experience things, and we are all bystanders. Hirako seriously and solemnly portrays mutated yet recognizable plants. Old civilizations are pushed aside by the vegetation with wildness in their veins. The apparatus and supplies people created in their wisdom are all scattered. All the creations experience adventures and return to an empty forest. In this new ecology led by this plant ruler, a wild new world is reborn.
Select: Modern & Contemporary Art
Ravenel Autumn Auction 2022
Saturday, December 3, 2022, 4:00pm