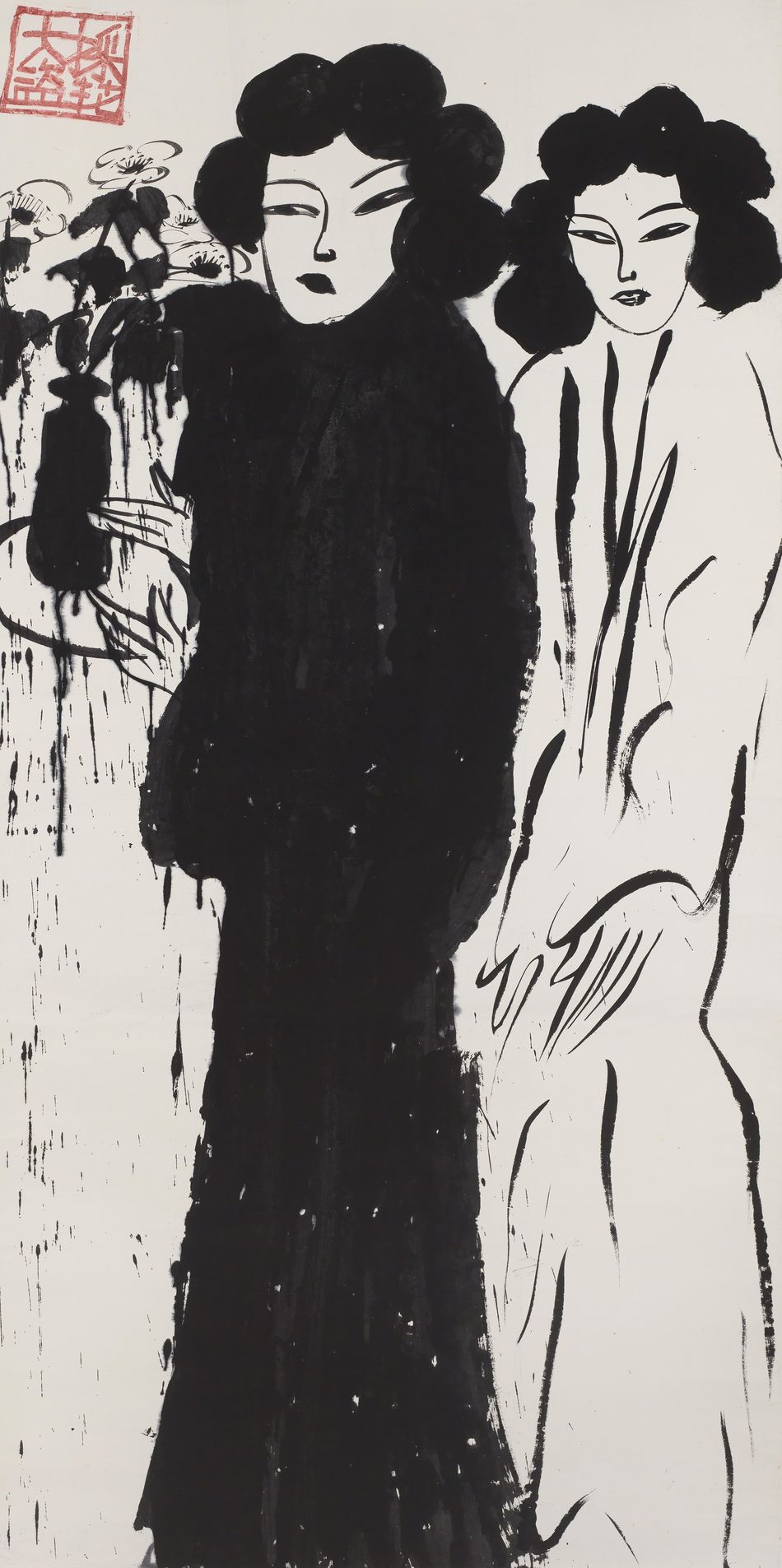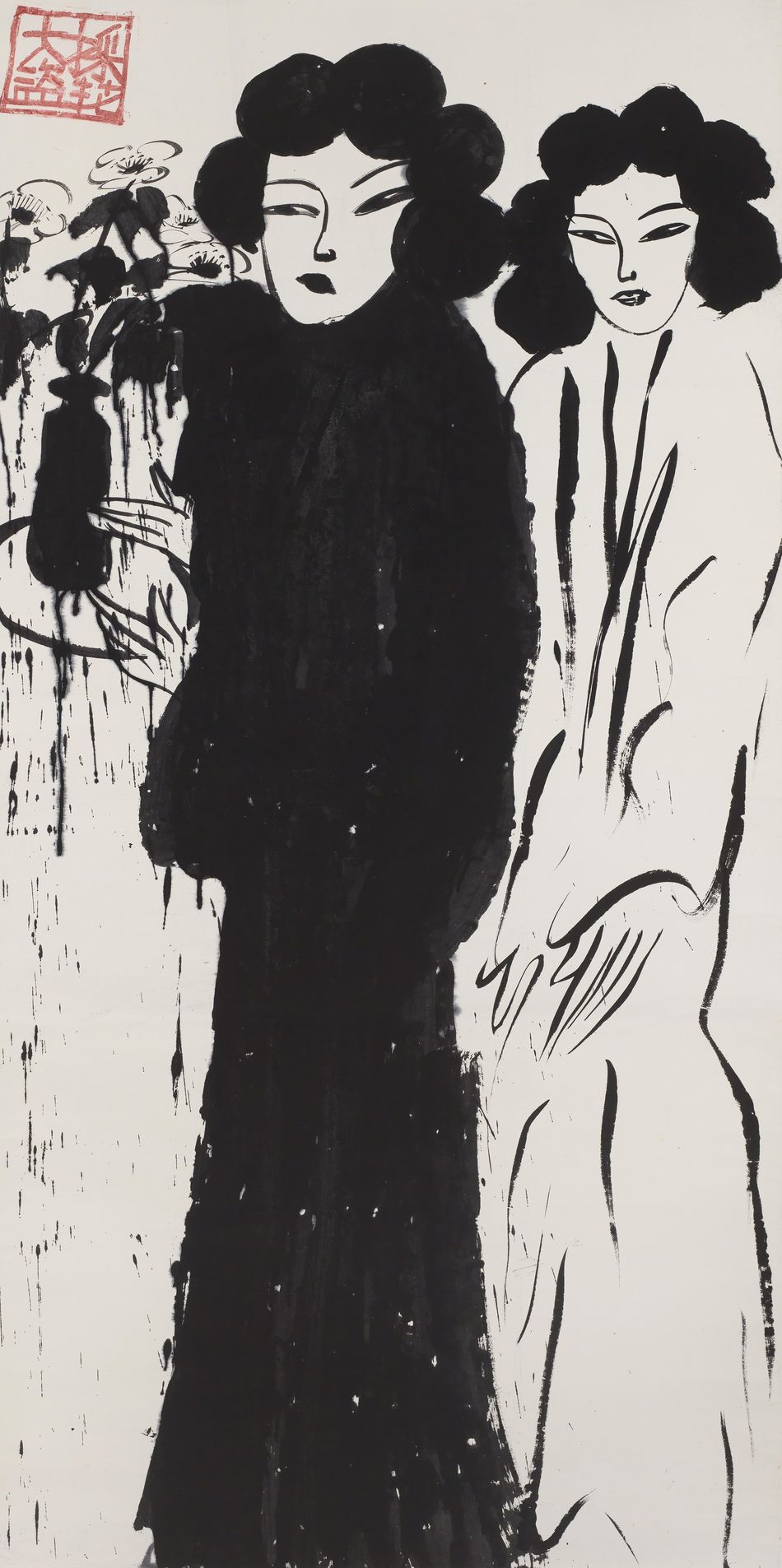 Estimate
TWD 180,000-280,000
HKD 49,000-76,000
USD 6,300-9,700
CNY 40,000-62,000
Sold Price
TWD 900,000
HKD 240,642
USD 30,633
CNY 204,545
---
Signature
With one seal of the artist

PROVENANCE
Acquired directly from the artist
+ OVERVIEW
This painting could be regarded as an early feminine depiction in Walasse Ting's artistic career. In his search of the essence of Chinese classical ink paintings through simplistic lines, as he immersed himself fully in modern Western art, Walasse Ting was able to conclude the definition of "modern art" in the combination of both the West and the East. This work is derived from Ladies of Tang Yin of Ming dynasty, suggested by the loose hairdos of the ladies in their simplistic depiction. Dark contour lines were used with reference to Matisse's paintings. Swift strokes and simplistic lines brush across the panel, imposing stark contrast with the delicate expression on the face which captures the characters of the ladies. Damp brush juxtaposes dark lines with white spaces, demonstrating the classical techniques of ink painting. Influence of stone rubbings could be traced in

the blocks of ink, with the aim to incorporate primitive art to the panel. Ink drips from the flowers held by the

ladies add spontaneity and visual impact to the painting. Such spontaneity was Ting's unique interpretation of the art movements in Europe and the US, and his constant quest to incorporate Chinese elements into Western art. By using an unconventional composition of ladies with a modern twist, one could only identify the Chinese element through a red seal of "Flower Snatcher". This work paved his way towards his other ladies genre paintings in his later career.
Refined Brushwork: Ink Paintings and Works of Art
Ravenel Spring Auction 2022 Taipei
Saturday, June 4, 2022, 1:00pm