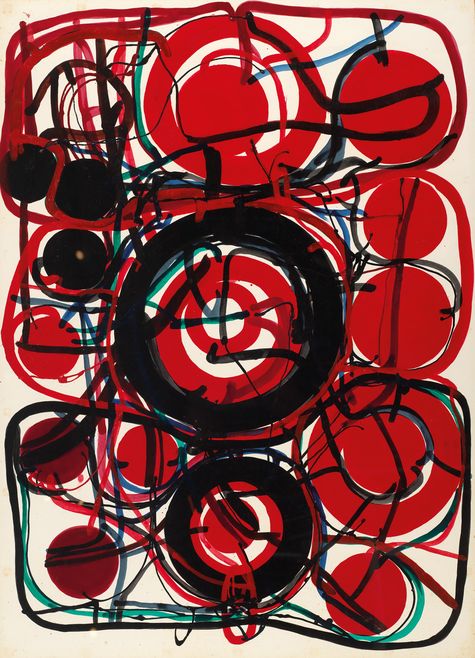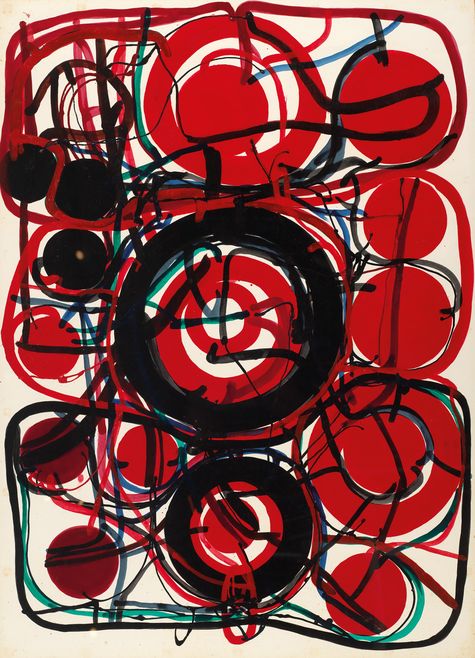 Estimate
TWD 3,200,000-4,800,000
HKD 851,000-1,277,000
USD 109,700-164,500
CNY 753,000-1,129,000
Sold Price
TWD 3,000,000
HKD 815,217
USD 105,263
CNY 686,499
---
Signature
Signed reverse Atsuko Tanaka and titled 1986 D2
This lot is accompanied with a certificate of authenticity issued by Yoshiaki Inoue Gallery, Japan.
PROVENANCE:
Collection of the artist
Yoshiaki Inoue Gallery, Japan
Acquired from the above by the present ownerILLUSTRATED:
Atsuko Tanaka: Search for an Unknown Aesthetic 1954-2000, Ashiya City Museum of Art and History, Ashiya City, Japan, 2001, p. 139, cat. no. D45
+ OVERVIEW
Born in Osaka in 1932, Atsuko Tanaka's art career was deeply inspired by the resurgent and flourishing power of post-war Japan. At the age of 19, she studied at Kyoto Municipal College of Art (now Kyoto City University of Arts), and later at the Art Institute of Osaka City Museum of Fine Arts (now Art Institute of Osaka Municipal Museum of Art), pursuing her artistic career in a more open environment. In 1954, she joined Zero Kai, an art society founded by Akira Kanayama, Kazuo Shiraga, and Saburo Murakami. The aim of the society was to break down conventions and develop a unique path for Japan contemporary art. Afterwards, the members of the society including Tanaka joined the Gutai Art Association founded by Jiro Yoshihara. The belief of Gutai derives from that of Zen, which looks into the original physicality and materiality of things. Gutai artists explored the non-affiliated interaction between spirit and matter on an equal basis, and further gave form to the spirituality of matter. Whether matter (material) - wise or spirit (concept)-wise, the artists dedicated themselves to developing new forms of art.

Select: Modern & Contemporary Art
Ravenel Autumn Auction 2020
Saturday, December 5, 2020, 12:00am