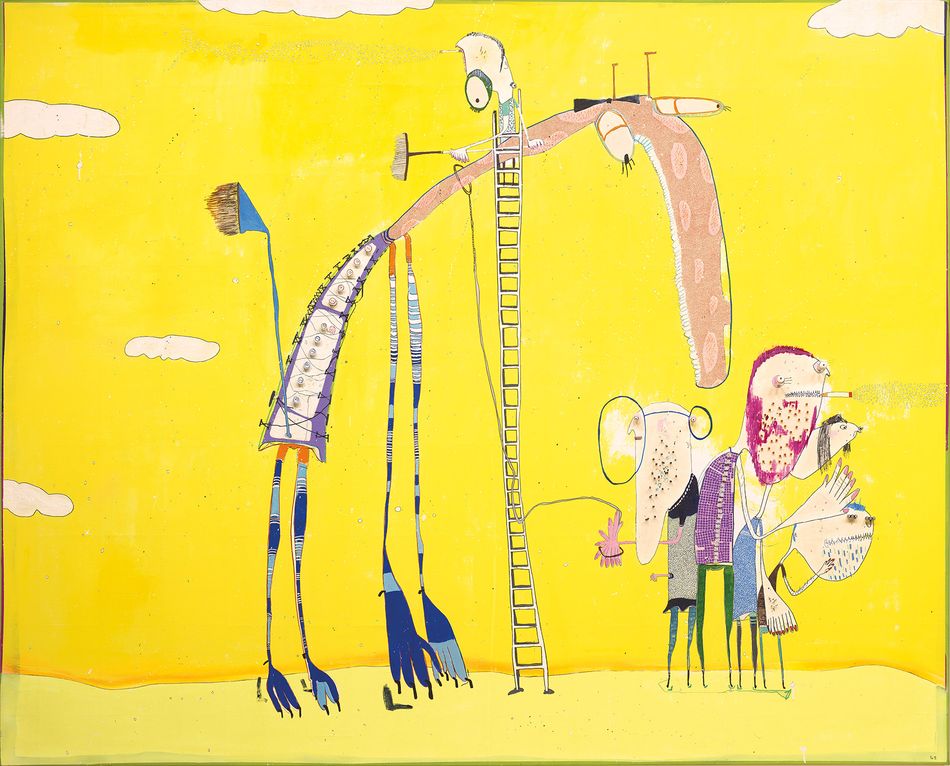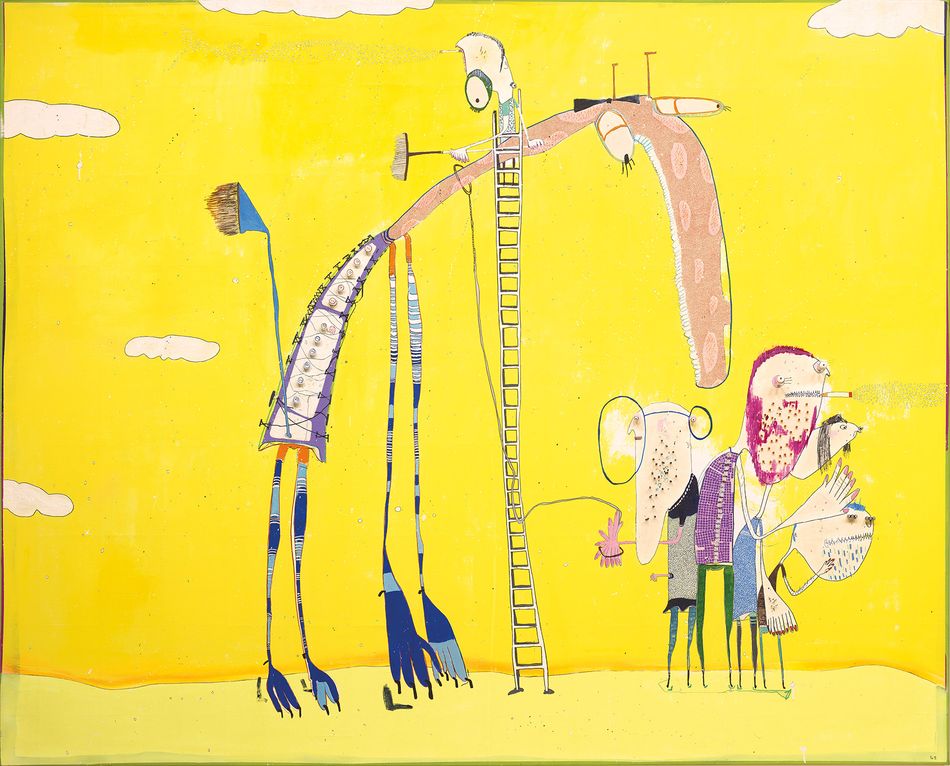 Estimate
TWD 3,200,000-5,000,000
HKD 794,000-1,241,000
USD 101,200-158,100
CNY 717,000-1,121,000
Sold Price
TWD 5,280,000
HKD 1,343,511
USD 172,605
CNY 1,213,793
---
Signature
Signed lower right RM and dated 2018
This lot is to be sold with a certificate of authenticity issued by Fun Year National Art Co.,Ltd.
+ OVERVIEW
"I don't try to attribute myself into any category or group, painting and art are just things I have been doing since I was a child, and I want to keep doing it in my own language." Rafa Macarron



Rafa Macarron is an artist from Madrid, Spain, born in 1981. Macarron has been immersed in the artistic atmosphere since childhood, his parents are architects and also art collectors. He has been learning to paint since he was 4 years old, holding paint brushes all day long, his textbooks are painted full with his childhood imagination. He has visited the studios of well-known artists such as Spanish artist Juan Barjola. Barjola recognized Macarron's talent for painting and encouraged him to create continuously. Therefore Macarron has never had systematic artistic training. He treated art as a hobby and became a cyclist and a physiotherapist, these two occupations have played an important role in his future creations.



"Pet" was created in 2018, the entire work has charming colours and harmonious composition. The rich and vibrant bright yellow covers the whole picture. The artist boldly deforms the characters under his brushes, both mankind and pet (animals) look exaggerated and weird yet interesting, distorted faces, bulbous eyes, slender limbs, but like cartoon people, with a pair of big hands with countless fingers. The unrestrained imagination of the artist creates a naive and dreamy universe, which turns the moments of everyday life into fantasy, refreshing and full of wonder. "I am an optimist, I hope to use my works to tell everyone that in any ordinary moments, there are also joys that are worth cherishing."




Modern & Contemporary Art
Ravenel Autumn Auction 2022 Taipei
Sunday, December 4, 2022, 2:00pm