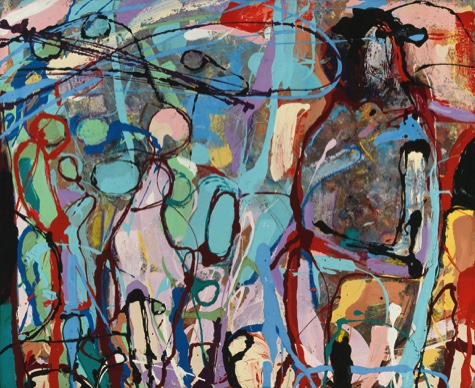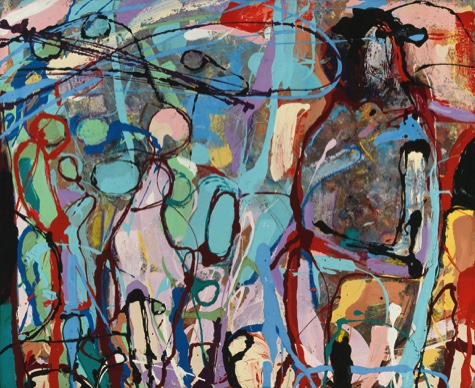 Estimate
TWD 1,900,000-2,800,000
HKD 481,000-709,000
USD 61,400-90,500
CNY 440,000-648,000
Sold Price
TWD 2,160,000
HKD 553,846
USD 70,820
CNY 497,696
---
Signature
Signed lower right Sacha Jafri
Signed reverse SACHA JAFRI and titled The Dance of the Midnight Samurai
This painting is to be sold with a certificate of authenticity issued by Galerie Belvedere, Singapore.
PROVENANCE:
Galerie Belvedere, Singapore
Acquired by the present owner from the above

EXHIBITED:
Jafri Meets Warhol, The Art House, Galerie Belvedere, Singapore, May 4-17, 2005
+ OVERVIEW
Sacha Jafri was born in 1977 in the UK. His great-great grandfather was one of the maharajas of India; his grandfather was close friends with Gandhi, and his father a diplomat, whose final post was in London. Immersed in the high society, Jafri studied at Eton College, counting Prince William as fellow. In 1999 he received his BA from Oxford University, awarded The 2000 British Painters Prize, and rose to international prominence. Celebrities including David Beckham, Barack Obama, Bill Gates and George Clooney are among his collectors. In 2008, he had his 10-year Retrospective World Tour visiting the top museums of the world. In 2009, he exhibited alongside S. H. Raza, M. F. Husain and Anish Kapoor during the exhibition Indian Greats taking place at the Rayal Academy, London. Commissions include The 2012 London Olympic Painting on view at the Natural History Museum in London.

The Dance of the Midnight Samurai completed between 2004 and 2005 showcases Jafri's unique personal artistic style. The picture is colorful, vibrant, and energetic. The color and form embody intangible energy. The image is composed of magical lines swaying on the surface of the canvas, with figurative elements that seem to remain. The composition is seemingly random and visually arresting."I want to be the Kandinsky of my time", the artist said. In fact, he has been credited with inventing the genre of"magical realism" in art. Using an experimental approach and extraordinary imagination, Jafri oscillates between abstraction and figuration. Global politics, shared experience and cityscapes are recurrent themes of his creation. His practice also combines curation and performance. Jafri has recently been described by New York Times and Financial Times as"a shrewd investment". He currently lives and works in Dubai.
Select: Modern & Contemporary Art
Ravenel Autumn Auction 2019
Sunday, December 1, 2019, 12:00am