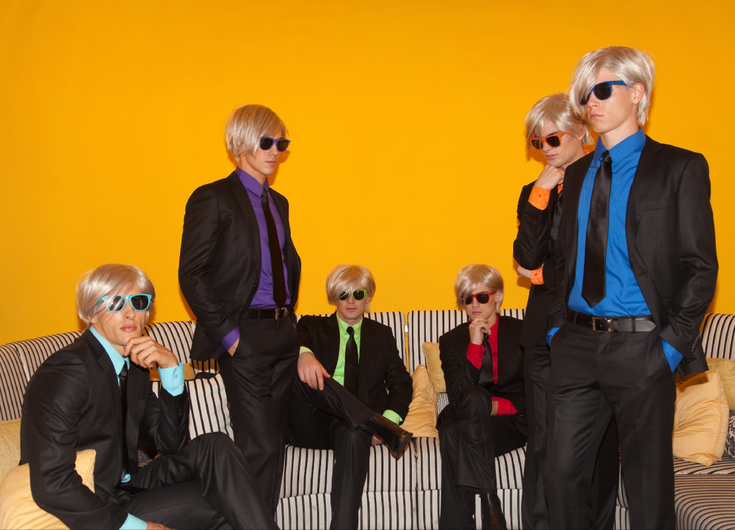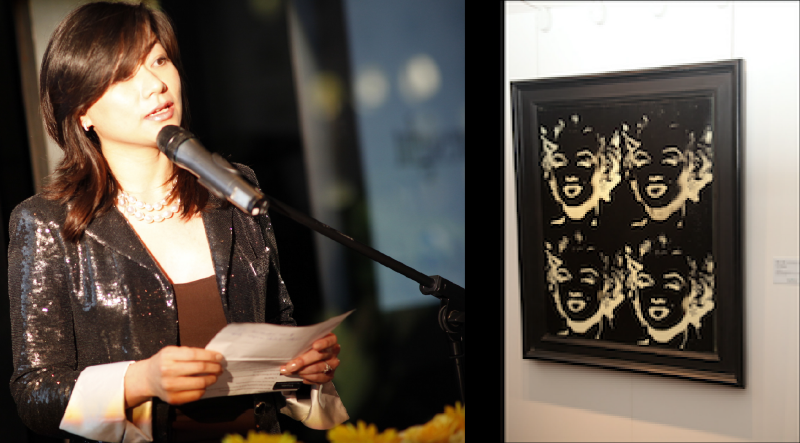 The guests indulged themselves in the artistic ambiance of the outdoor terrace in the venue, which offers a panoramic night view of the spectacular Victoria Harbour.
"Private Sales is another major business of Ravenel Art Group apart from art auction. Ravenel's Autumn Auction of Modern and Contemporary Asian Art 2009 is another significant event of the Group, following our sponsorship to a Louvre Gallery's world tour exhibition in Taiwan earlier this year." said Clara Kuo, CEO and President of Ravenel Art Group.
Art exhibits at the 10th Anniversary Celebration Cocktail
Andy WARHOL – Yves Saint Laurent
Damien HIRST - Lovely and Kind (b.1965)
Jean DUBUFFET – Les Galeries Lafayette (l'ascenseur) (1961)
Andy WARHOL – Mao (Orange) (1973)
Anish KAPOOR – Untitled (Sky Mirror, Wine) (2008)
Andy Warhol Night
[Hong Kong-30th Nov 2009] Ravenel Art Group, Taiwan's largest Art Auction House, threw a glittering cocktail party at SEVVA Hong Kong on 27th November. Named "Ravenel 10th Anniversary Celebration and Exclusive Exhibition of Works from Masters of Art", the extraordinary occasion united prestigious clients and guests such as Ms. Bonnie Gokson, Mr. and Mrs. Robert Yau, Mr. and Mrs. Moses Tsang, Dr. Daniel Lee, Ms. Kai-Yin Lo, Mr. and Mrs. Philip Tse, and many more hall-of-fame socialites.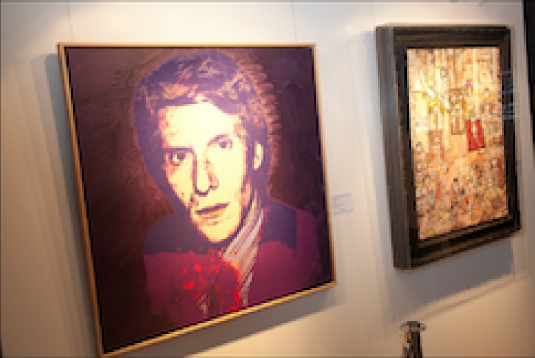 This star-studded VIP event took place on the eve of Ravenel's Autumn Auction Hong Kong Preview at Grand Hyatt Hong Kong. In celebration of the 10th Anniversary of the legendary group, the cocktail party showcased magnum opus by some of the best-known art mavericks, including Andy Warhol, Damien Hirst, Anish Kapoor, and Jean Dubuffet. A two-hour Andy Warhol-inspired art performance made the party an unforgettable one, thanks to the six amusing talents dressed as the pop art icon of our time. Ms. Clara Kuo, CEO and President of Ravenel Art Group, gave an opening speech titled "Ravenel's unparalleled success over the last 10 years", followed by the address "Market Movements and Trends in Global Contemporary Art" presented by Mr. Jerome Le Blay, world-renowned Parisian art specialist and Auguste Rodin expert. In her address, Ms. Kuo shared with the guests Ravenel's future plans in Hong Kong and some highlights of the upcoming Autumn Auction.